How to prepare your house for sale
Prepare your house for sale – The purpose of today's article is to examine some of the most effective strategies for ensuring that your house is seen and, more crucially, sold. Assuming you're using this as a checklist, you'll be able to complete the preparations for selling your home on autopilot.
How to prepare your house for sale
We talk about some tips related to "How to prepare your house for sale". These are the following:
1. Declutter
Notice how all of the best-looking house photoshoots have very little furniture and accessories? In this case, the minimalist approach is beneficial since it minimizes distracting elements.
If you keep your rooms clean and uncluttered, your visitors will be able to focus on the space rather than the contents.
Day-to-day objects such as the ever-growing pile of mail on the sideboard and extra toiletries from the bathroom are among the most important things to get rid of. Hallways are also quite significant since they serve as the main entrance to your house. When you're expecting visitors, be careful to keep them free of shoes and outerwear. You'll be on the right road if you keep things as simple as possible.
2. Depersonalise
Depersonalising your house, in a similar way to the decluttering procedure stated above, will allow your visitors to see themselves living in the home rather than being forced to think about it being so plainly yours. You want to give them the opportunity to daydream a bit. You could find this one difficult, but keep in mind why you're doing it in the first place. Once you've settled into your new house, you may always hang the photographs of your children again.
3. Improve your lighting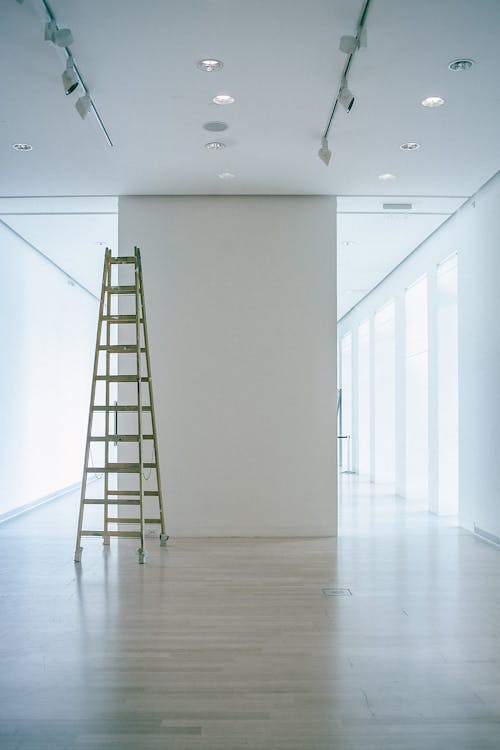 If you ask any photographer what one piece of advice they have for aspiring photographers, they will always reply the same thing: lighting. Don't overlook the importance of light. Fortunately, significant progress may be gained with little effort. Let in some fresh air and light by opening the drapes and blinds.
Floor and table lamps are a great way to brighten up a space whether you're selling in the winter or have nighttime buyers. Bright rooms typically seem larger than dark ones, so make sure there's adequate light in the home before putting it on display.
Even the nicest odors may not help you sell the house, as we all know smells may be pleasant or negative. Naturally, you'll want to get rid of unpleasant scents (think pet beds, garbage bins, toilets, carpets, mustiness), but you also don't want to go overboard with the pleasant ones. The key is subtlety.
Don't hold back. See if you can get an unbiased assessment from a close friend or neighbor. Is there a scent in here? However, it is a difficult one that will benefit you much in the long run. It's mind-boggling how used our noses develop to the same aromas. There are a lot of misunderstandings about the science of scents and property sales, despite the fact that this topic has been researched extensively.
5. Be inspired – Prepare your house for sale
Tiny changes to your home's look may have a big impact on how it's regarded, much as the modest chores described above. It's amazing how much of a difference it makes to pay attention to the smallest of things. Most of us, on the other hand, are at a loss as to what those specifics are! Doing too much is the last thing you want to do. Taking ideas from outside sources is the best way to get started. Think fashion publications and showrooms. Observe how they market their houses in this video. Pinterest is a terrific resource for this.
6. Embrace neutral
When you mention neutral décor to certain people, you'll see their shoulders immediately fall. Boring! No, not at all. No, not at all. Certain aspects of a neutrally designed house might seem drab, but things have changed significantly in the last decade or two. In fact, there are some quite gorgeous neutral colors available.
7. Create focal points
Although neutral painting has been used to soften the space, this does not imply that everything must remain very formal. Incorporating focus points into your house can truly bring your property to life, and you don't need to hire an interior designer to do it. Do you have a window that is especially attractive? Then, make certain that it is easily visible and accessible. A unique fireplace with a lot of character? What about displaying a colorful piece of artwork on the mantle to attract the viewer's attention and pull them to it? Plants are another item that might be used in this situation.
8. Play down your pets – Prepare your house for sale
Now, before you start yelling at us, it's crucial to understand that we are on the side when it relates to all things furry. Unfortunately, not everyone feels the same way, so you may want to make your fluffy family member's favorite objects a bit less prominent than they are now. A potential buyer may be put off by items such as pet beds and litter pans, but stepping over an abandoned toy or bone might also put them off completely. Prepare for viewings by cleaning up and removing as much pet-related clutter as you can.
9. Showcase your storage – Prepare your house for sale
In today's world, we all have a lot of "stuff," and purchasers truly want to know that theirs can be properly stored away. There are other ways to show off your storage than just pointing out where it is.
Before you show visitors through your storage, spend some time organizing it. So, before you put your product on the market, think about things like racks, drawers, hangers, and the like to make the most of what you've got. Self-storage units are a good option if you have a lot of clutter clogging up your home. If you decide to choose this path, think about everything you can get rid of. Again, keep things as simple as possible and purge the home to the hilt, including the loft!
The cost of self-storage is too high? Is it possible to borrow some of your bigger goods from a friend or family member? If you can, get rid of kid's things like high chairs, massive prams, and pushchairs, as well as other toys since they take up a lot of space. It's possible to make a pledge to them when it's their time to move. At a time when every cent matters, it will save you both a few pounds. Although it may seem excessive, the results are well worth the effort. In our experience, this is not the first time someone has attempted it.
10. Focus on flow – Prepare your house for sale
But what precisely is "flow," and why does it matter so much in the context of our discussion thus far? The way viewers travel around your house is what we mean by "flow," and it's your duty to make sure that this movement is both unbroken and engaging.
Putting yourself in the shoes of the potential purchasers is the simplest approach to evaluate the flow of your house. Enter the property as though it were your first time there. In terms of how it feels, how would you describe it? Is it difficult to pass from one room to the next because of any evident obstructions?