9 ways to improve your Home Decoration Without Major Renovations
Are you dreaming of fabulous home decor without breaking the floor or tearing down walls? This is achievable and yet without hurting your wallet that much.
A quality home decor will offer all comforts we long for without any destruction, but that would entail professional efforts bringing your home back to your visioned state but be ready for the price.
A significant 2021 home decor remodeling trend comes with unanticipated costs and considerably less mess, as everyone who has done one knows. I assure you there are some easy ways to make your houses look more modern without undertaking extensive renovations? Because I know, all of us want easy changes to implement and turn our home into a brand new one. Below are some tips
Make your house more open by removing obstructions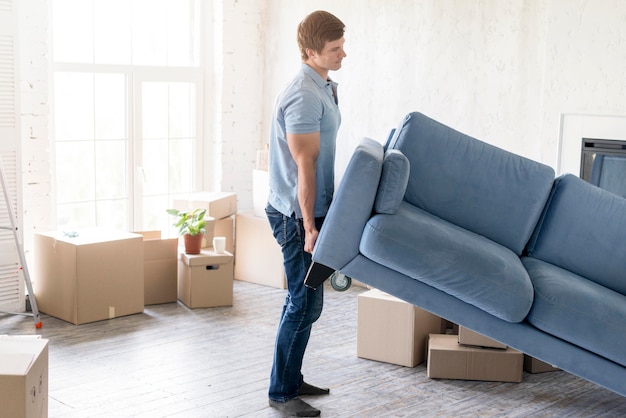 Do you know an open floor layout is the most popular choice for homeowners and tenants? Homeowners choose an open floor design where the kitchen, bedroom, and dining room are incorporated into one large open area.
Having a formal dining room is no longer in vogue. Here's your chance to make some more room in your house so that it's more inviting to both you and your guests. You're probably wondering how you're going to achieve it without breaking down walls. It's much simpler than you might imagine creating the illusion of space and openness in your own house is achievable.
Proper lighting has the power to breathe new life into a space. Lighting can make or break the appearance of a place. A dimly lit room appears small, dark, and confined. Adding lighting to your home can be done in a variety of ways. 
Investing in house lightings, such as table lamps and floor lamps, is simpler alternatives; you may create a warm and inviting atmosphere with gorgeous modern masterpieces that are now on sale if you feel very daring.
It would be best if you gave old-fashioned cabinets in the kitchen and bathroom attention. Brushed nickel, aged copper, and bright stainless steel are just a few available finishes.
When there are so many current options to choose from, it might be challenging to decide on one. Instead of getting overwhelmed, focus on buying just a few different kinds to evaluate which one fits best in your space.
Most of the time, people seem to forget about windows. As a result of their inability to settle on one style, homeowners leave their windows bare or install simple blinds for privacy.
However, A spectacular layer of decoration is being overlooked if your windows are left bare. Window panels can enhance even the best 2021 home decor window styles.
Outdoor Living Area
We often overlook available space right outside our front doors. There is still room to utilize without a spacious front porch or a spectacular backyard patio. All you have to do is think outside the box.
Considering the 2021 home decor trend, starting with an outdoor rug to define an outdoor room can help you create a unique outdoor space.
Incorporate Flowers and Trees in Your Backyard
The importance of landscaping cannot be overstated. As soon as we put in a few flowers, you are good to go. The style of your landscape has a significant impact on curb appeal.
Even if you don't have a green thumb, building a few raised garden beds or planting different trees and blooming plants can be pretty straightforward.
Consider simple installation wallpaper.
The most significant 2021 home decor trend is wallpaper; using amazing reusable wallpapers goes a long way in your decor ambiance.
These wallpapers can be peeled off the wall without damaging it and maybe re-use most times. Consider covering the main wall of your bedroom with a calming design wallpaper or living room with crazy geometric patterned wallpaper.
Enhancing Your Bathroom
Bathrooms quickly become filthy and unsightly due to lack of maintenance. Begin your bathroom renovation by doing a good cleaning job. Remember, only you can be satisfied with the intensity of your bathroom cleanliness. The process is tedious, but the result is worth it because it gives you a fresh lease on life to clean up your entire bathroom.
As soon as the space has been thoroughly cleaned, take note of any worn-out knobs, light fixtures, vanity tops, faucets, or shower curtains. Modernizing your bathroom is as simple as swapping out one or two of the space's most archaic gadgets and incorporating a modern one.
Starting A Home Decor
Are you completely worn out after reading this list? Do you feel trapped in your house? Starting with a clean living space is an excellent place to start 2021 home decor without major renovations. A thorough cleaning can lift our spirits while also improving the livability of our area. It seems obvious, but a clean coat of paint can take a room from drab to fab.
Consider painting an accent wall a bright color or simply painting your trim a fresh shade of white. Even if you've just painted your house, you can touch places that are fading away.
This article has shown you that updating your home doesn't have to be messy or expensive. Just replace worn-out cabinet knobs, light fittings, faucets, and window treatments, as well as faded paint.
Also, you can think outside the box and design a spectacular outdoor landscape, outdoor room, or introduce wallpapers. All of these small changes add up to a renewed sense of well-being and vigor in your home decor.
In the last few years, what home decor have you implemented in your house? Or, which of the items on this list are you most eager to tackle? Let us guide you more.